MyVidster, a social video sharing and bookmarking site for leak videos like OnlyFans and premium Porn videos, has carved out a unique niche for itself in the world of adult entertainment. In this article, we'll delve deep into what MyVidster offers, why it's gained a cult following, and how it's changing the game for adult content enthusiasts.
YouTube's Big Impact on Adult Entertainment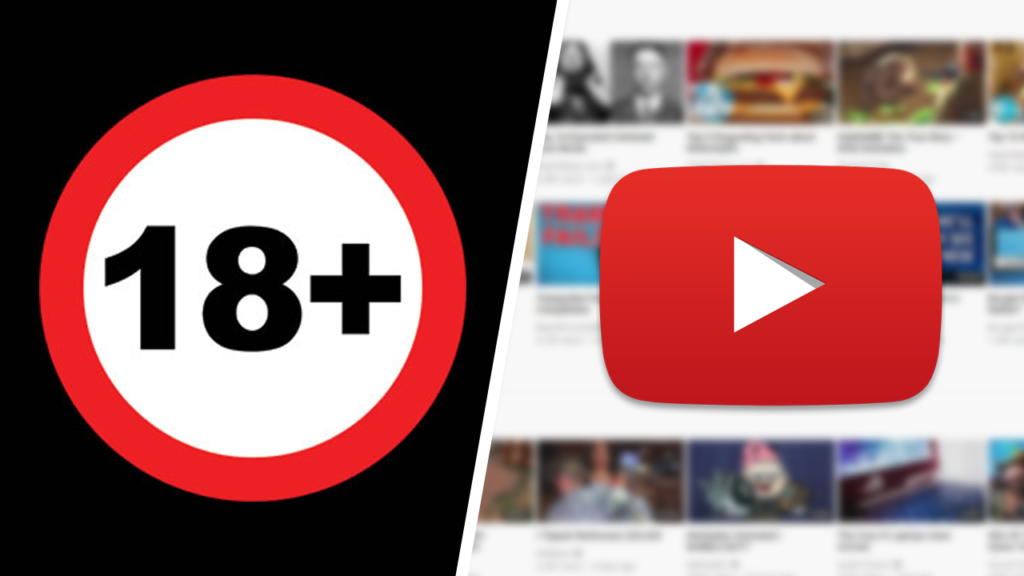 Back in 2005, YouTube made its debut, forever altering the course of the internet. It not only redefined how we consume video content but also laid the groundwork for future video-sharing platforms. The YouTube model became the blueprint for countless websites, including those catering to adult content. Even today, the most popular adult sites are often referred to as "tube" sites, following YouTube's legacy.
Merging Social Media and Video
YouTube wasn't just about videos; it successfully merged social media with video sharing. This innovation changed user expectations. People now expect more than just video hosting; they want to comment, like, dislike, create playlists, and share their favorite content with the world. YouTube's influence on the adult industry, whether intentional or not, is undeniable.
MyVidster: Changing the Game for Porn Lovers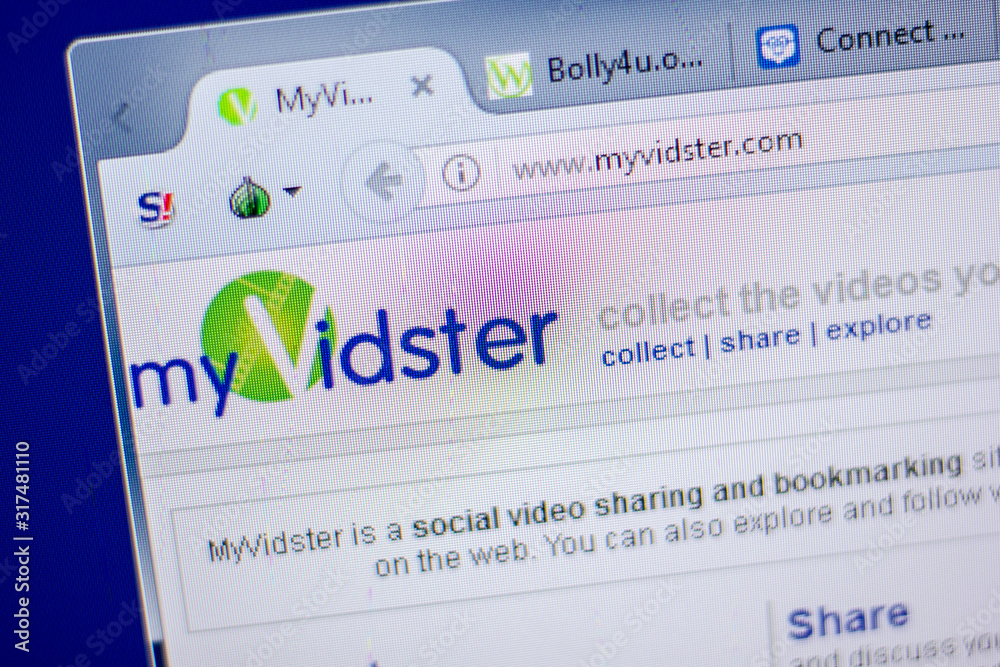 MyVidster is not your typical adult site. It's a platform that combines the social features of YouTube with adult content leaks like OnlyFans. The result? An online community where users can share, discover, and discuss adult videos.
Bypassing Safe Browsing
When you first land on MyVidster's homepage, you'll be forgiven for thinking you've stumbled upon a mundane video-sharing site. It's designed to be safe for work. But here's the twist: you can easily turn off safe browsing with a click, revealing a treasure trove of explicit content.
The MyVidster Experience

MyVidster isn't just about videos; it's about the community. Users can comment on videos, express their preferences with likes and dislikes, create playlists, and share their discoveries. It's a social experience tailored to adult content enthusiasts.
Diverse Content Sources
One of MyVidster's strengths is its ability to aggregate content from various sources, including renowned sites like OnlyFans, PornHub and xHamster. This means you can explore a wide range of studios and sources without leaving the platform.
Navigating the MyVidster Platform
While MyVidster gets the job done, its user interface can be described as cluttered and chaotic. It attempts to cram too much onto each page, making navigation less intuitive than desired.
Finding Your Way
Despite the clutter, users can still locate what they're looking for. OnlyFans leaks and Porn videos are presented in a list format in the center of the page, though it sometimes blends into the site description, creating a visual mishmash.
MyVidster Media Player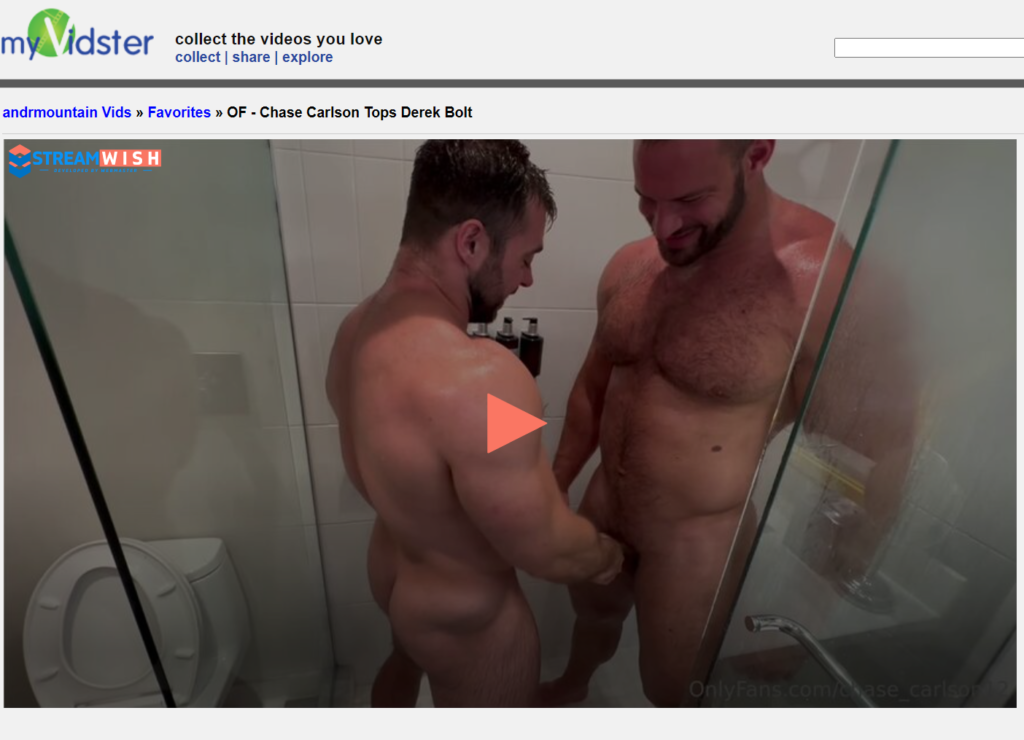 MyVidster relies on embedded links, so the media player's appearance can vary. Regardless of the source, it's designed to provide a seamless viewing experience. Below each video, you'll find related videos, a download button, a comments section, and reactions ranging from upvotes to "funny," "love," "surprised," "angry," and even "sad."
Detailed Video Information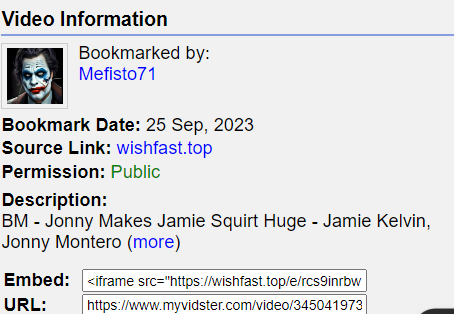 Every video comes with relevant information, including its collection, source link, and the user who shared it.
You can also see the date it was added, read descriptions if available, and copy embed links or URLs for sharing.
Dealing with Advertisements
Much like many adult sites, MyVidster is plagued by advertisements. They can be quite invasive, and using an ad blocker might even prevent video playback. The platform offers a premium subscription to eliminate ads, but the additional benefits appear limited.
Conclusion
In summary, MyVidster has reimagined the YouTube model for adult content enthusiasts. Its unique blend of social features, content aggregation, and a vast library of adult videos make it a standout platform in the adult entertainment landscape. While its cluttered design and ads might deter some, it's undeniably changing the game for those seeking a more open and less censored adult content experience.
FAQs (Frequently Asked Questions)
1. Is MyVidster safe to use?
MyVidster offers safe browsing by default, but users can toggle it off to access adult content. Exercise caution while browsing.
2. Can I upload my own content to MyVidster?
No, MyVidster relies on users bookmarking and sharing embedded links to videos from other sources.
3. How do I get rid of ads on MyVidster?
MyVidster offers a premium subscription that removes ads, but it may not provide significant additional benefits.
4. Is MyVidster exclusively for adult content?
While MyVidster prominently features adult content, it also offers other types of videos for users who seek a more diverse experience.
5. How can I engage with the MyVidster community?
You can interact with other users by commenting on videos, creating playlists, and following collections and users of interest.